AlertCops app reaches two million downloads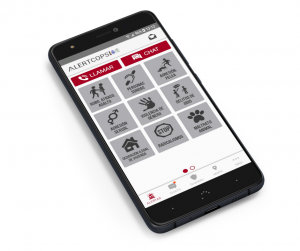 AlertCops app, which allows direct contact with State security forces, has reached two million downloads since it was launched in 2014 and has served to alert more than 120,000 possible crimes or dangerous situations.
The application facilitates communication with the security forces in a simple and intuitive way and sends a geolocation alert to the police forces, which allows the closest patrol to be activated and speeds up the response, explains this department.
Al contar con un servicio de traducción en línea, destaca Interior, funciona en más de 100 idiomas, lo que hace posible que la utilicen también los millones de turistas que visitan España cada año.
En 2020 se incorporó el "botón SOS", para que las mujeres víctimas de violencia de género puedan solicitar de forma discreta la asistencia inmediata de las fuerzas y cuerpos de seguridad.
Si pulsan al menos cinco veces en menos de seis segundos ese botón en sus teléfonos móviles, de forma inmediata el sistema remite la alerta al centro policial más cercano y graba 10 segundos de audio que se envía como anexo, para que los efectivos policiales puedan valorar la gravedad de la situación. EFE