5 safety tips for the Elderly
Protecting citizens is one of the main missions of the Law Enforcement Agencies.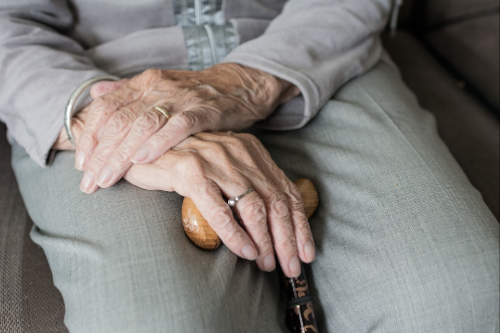 Elderly is one of the most vulnerable groups to possible crimes and requires special protection.
These 5 tips serve as preventive measures against those risk situations that most frequently affect our elders, such as robberies or cases of disappearance.
Do not open the door of your house to strangers. Do not trust false technicians (gas, electricity...) or representatives of an official institution that come to your home unexpectedly. Confirm the visit by calling your company and do not sign any documents. You will avoid surprises like robberies!

Change the lock of your home if you cannot find your keys and believe that someone may have stolen them.

Care where you walk: always on the inside of the sidewalk. If you carry a bag, it is better to use a handle bag and without a strap to avoid pulling. And if you are the victim of one of these pulls, do not offer resistance: you can be dragged and suffer physical damage.

If you go out on the street, bring your cell phone with battery and the number phones of your relatives always recorded. If you have a relative you care about, take precautions: you must know the places where you usually walk; you must always have your mobile phone, a phonebook, your medication (if necessary) and install geolocation applications such as AlertCops.

Visit the Elderly (relatives or close friends) of your environment at least once a week, and especially if they live alone: you will keep them company and you will make sure everything is in order.
The latest version of the application (4.0) is available in the Android and iOS markets. Download it now and you will have one more security route in your pocket!