Safe fun!
Fiestas, pilgrimages, festivals, sporting events... there are many of us who enjoy these massive celebrations. Here you have a simple list so you don't forget anything.
Check that you have all the necessary documentation ready
The tickets for the event, your train or plane tickets, your driving license... check that you have everything and it is correct before leaving home!
Make sure you bring everything you need
Extra batteries, the medication you usually take, sunglasses or a hat, sun cream, a red scarf or several white t-shirts... To be forewarned is to be forearmed, but don´t carry too many things or carry objects of great value if it is not necessary.
Check the weather forecast!
So you can prepare for heat, cold or rain. In the event of adverse weather, follow the advice of the organization or the event police control.
For many of these events, the Law Enforcement Agencies orgenize a police control with a large number of agents who are deployed in the area in order to watch and avoid any kind of incident.
Thanks to Alertcops Geo-alerts, you will have direct communication and you will be able to receive advice or notices related to the event, such as the locations of the meeting points in case of an emergency or messages warning you of an accident which has occurred nearby the area of the event.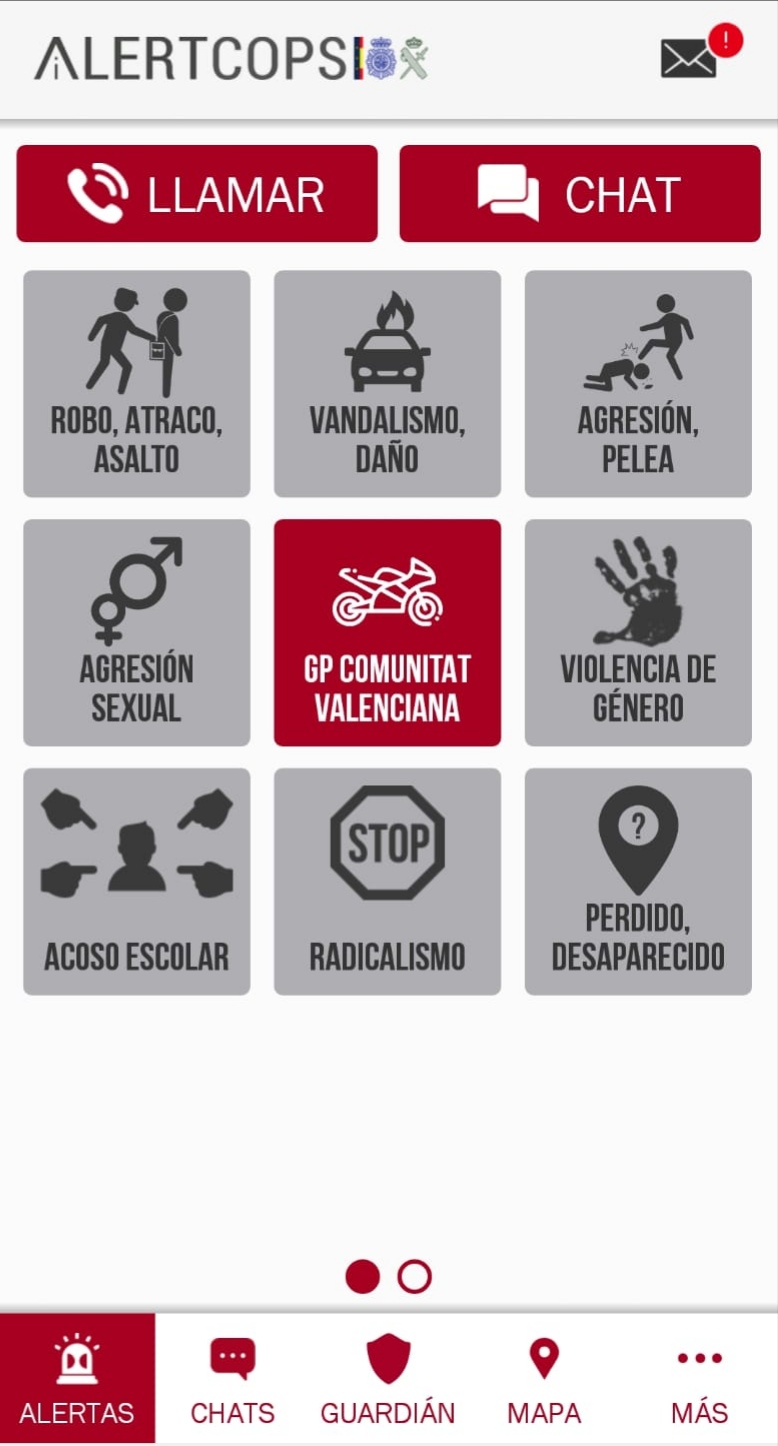 What is a Geo alert?
Geo alerts are special alerts that are enabled, for a certain time and for a specific area, on the occasion of an event or celebration.
Geo alerts will appear in the usual list of alerts. This way, any incidents that you need to report to the National Police or the Civil Guard will be attended directly by the deployed police control.
Once the validity period of the police control has expired or if you leave the event area, the Geo alert will disappear from the list.
How to use a Geo alert?
Geo alerts work just like any other type of alert:
Go to the menu and select the icon of the Geo alert located in the center of the screen
You can attach a picture or video
Indicate who it happened to
Confirm the alert: your position and data will be sent to police control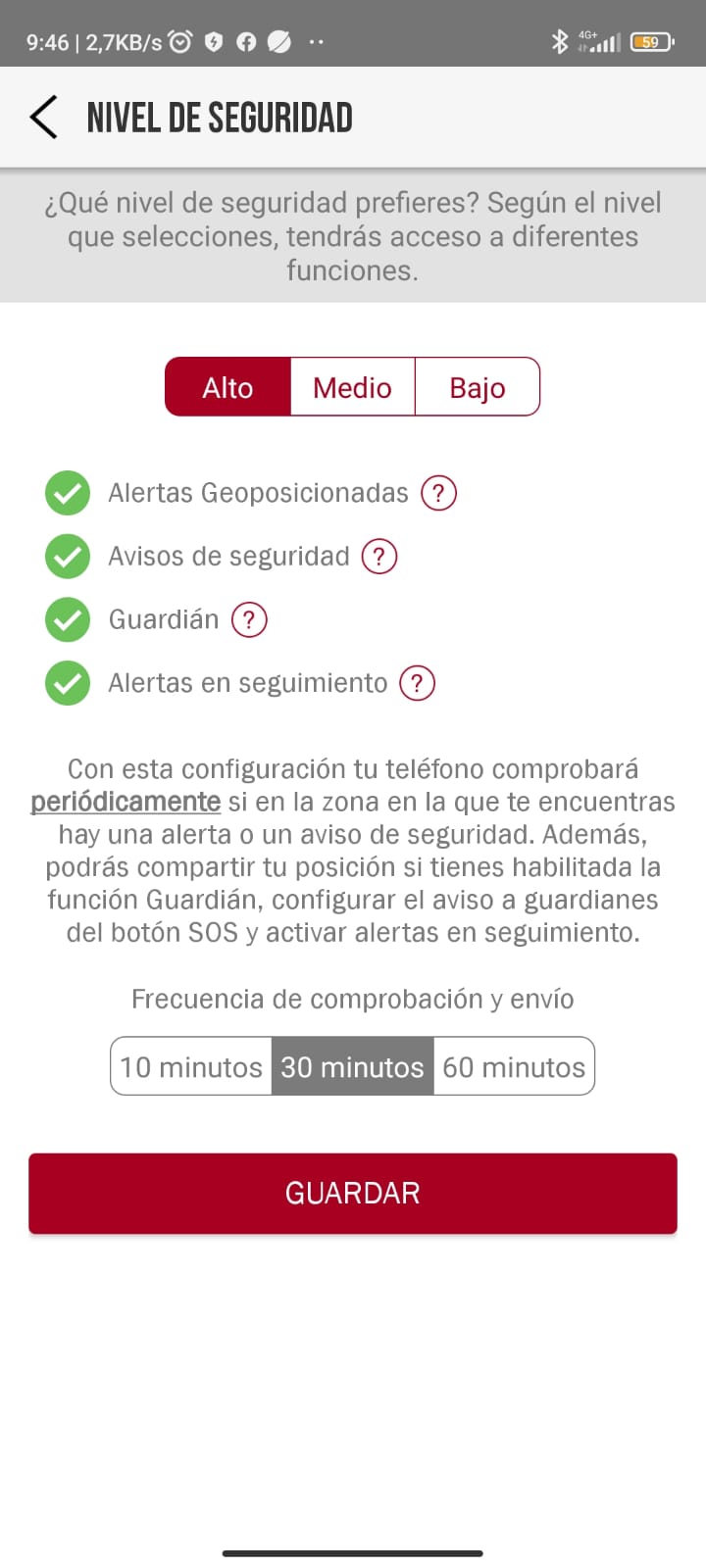 Why don't I see Geo alerts?
If despite being in the event area you do not see the Geo alert, you should check your Security Level in Alertcops.
To be able to use Geo alerts or receive security warnings, you must have the High Security Level selected in the application. You can change your Security Level in the "MORE" menu.