Show us what's going on
How does an alert work in AlertCops?
An alert is a call to the Police or the Civil Guard, but better: thanks to geolocation, you will always be attended by the nearest Civil Guard Centre or Police Station. And, only if you wish to, they will be able to see your location while you are in need of assistance.
Besides, we offer you the possibility to chat with them, thus allowing you to send photos or videos to show them what's happening.
In order to send an alert, you have to:
Choose the icon button representing the alert that you want to send. Further to these options, you can click on the CHAT button if you wish to inform about any other issue.
Attach an image or a video if you want to.
Tell us to whom it has happened.
Confirm your alert: your location and your personal data will be sent to the nearest police centre.
It's important for you to be aware that sending an alert is not the same than filing a police report. If you are the victim of a crime, we strongly recommend you that you report it at the nearest police station or civil guard centre as soon as possible.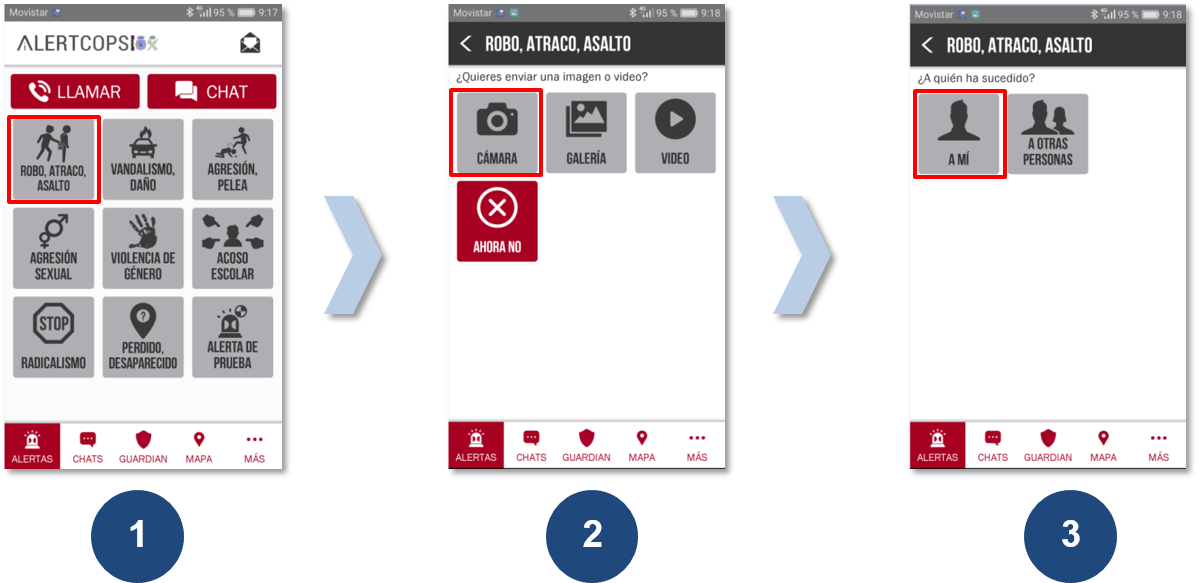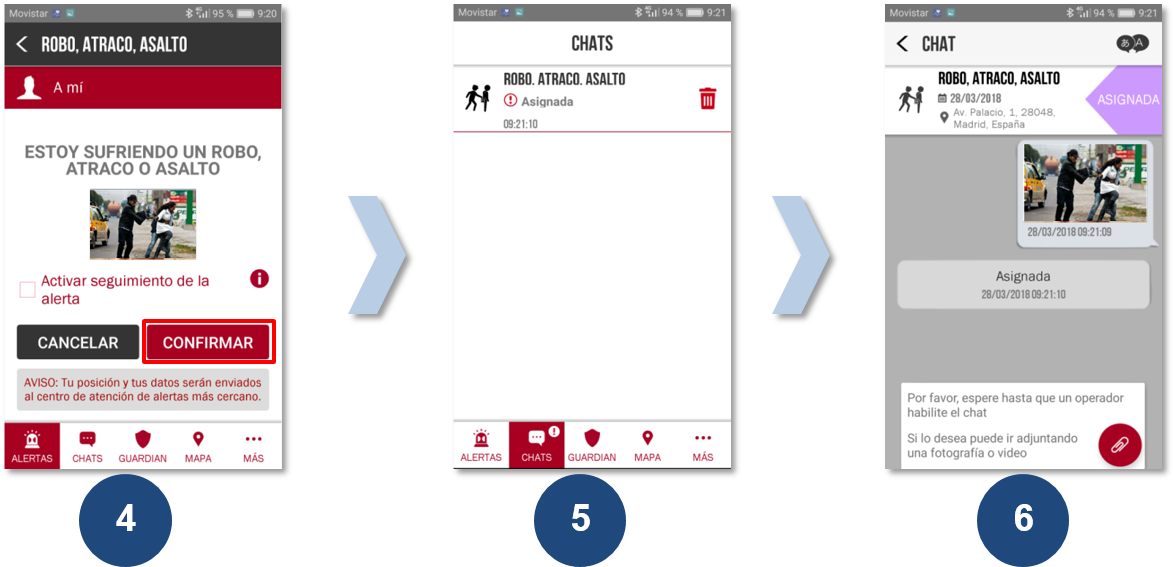 How can I send picures or videos?
During the process of sending an alert, a menu will pop up allowing you to access your camera or your video/photo folder so that you can choose the file you need to attach.
Once you have confirmed that you are sending the right data, we will receive all the information that you have sent us.
This data will help us give you the best possible assistance.
Please be aware that if you have a hearing or speech disability, you can click the "Deaf People" button to request police, firefighter, medical or any other kind of assistance.